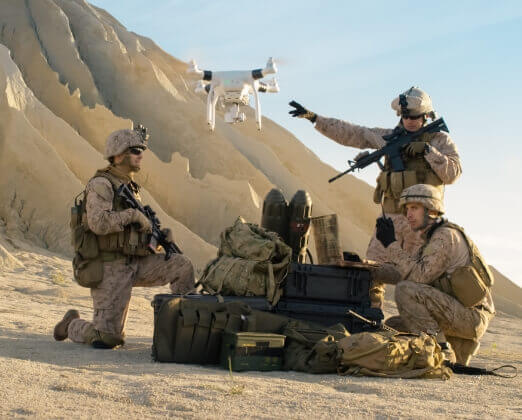 About Us
T2S Solutions is an innovative, agile, mission-focused product and solution provider specializing in Rapid Prototyping and Experimentation, Systems Development, Integration, Test and Sustainment. Our customers include the DoD, Mission Partners and the Intelligence Community, Industry Partners, and other Government Agencies.
Domain Expertise Includes:
Space
High Altitude
Positioning, Navigation, and Timing (PNT)
Artificial Intelligence(AI) and Machine Learning(ML)
Cloud Computing
Cyber Security
Intelligence, Surveillance and Reconnaissance (ISR)
Reconnaissance, Surveillance, and Target Acquisition (RSTA)
Electronic Warfare (EW)
Command And Control
Chemical Biological Radiological Nuclear (CBRN)
Tactical And Strategic Communications
Our team of experts remains dedicated to addressing the most critical defense challenges facing our nation. We do so by leveraging our expertise and tailor-made solutions to meet the distinct requirements of our military. Presently, our support extends to resident commands at Aberdeen Proving Grounds, MD, and Redstone Arsenal, AL, as well as locations both within and beyond the continental United States. Our primary goal is to deliver solutions that empower our customers to achieve their objectives.