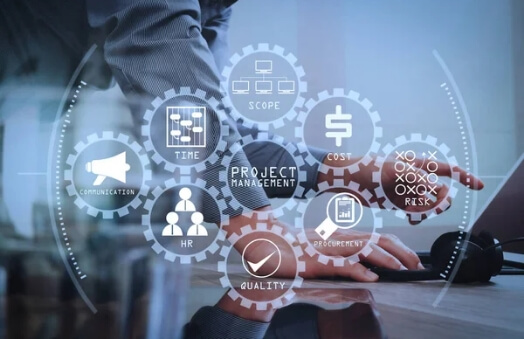 Project and Program Management
T2S Solutions draws on deep experience in the public and private sectors to provide best practices to manage cost, schedule, performance, and risk. Our processes successfully implement organizational change, realize efficiencies, and design intelligent evaluation metrics and solutions to meet clients and customers most difficult challenges and mission requirements.
Our Program Management Services Include:
Program planning and design

We work closely with our clients to understand their specific goals and requirements and develop a comprehensive program plan that outlines the scope, budget, timelines, and deliverables.

Program implementation and execution

Our team is experienced in managing all aspects of program implementation, from procurement and contracting to risk management and quality assurance.

Program monitoring and evaluation

We use advanced tools and techniques to monitor program progress, identify risks and issues, and evaluate program outcomes against established performance metrics.

Program reporting and communication

We provide regular and transparent reporting on program progress, risks, and issues, and maintain open communication with all stakeholders to ensure timely decision-making and issue resolution.

Program improvement and optimization

We continuously assess program performance and identify opportunities for improvement, providing recommendations and implementing changes as necessary to optimize program outcomes.
Our team is comprised of highly skilled program managers, subject matter experts, and technical specialists, who bring a wealth of experience and knowledge to each engagement. We leverage best practices and proven methodologies to ensure consistent and high-quality program management services.
We are committed to delivering exceptional value to our clients, and we pride ourselves on building strong, collaborative relationships that enable us to achieve our clients' goals.